Having a brand photoshoot is an important investment in your business and to get the most out of your shoot it's worth doing a bit of preparation.
Professional brand photography should complement your brand identity. Colour and style, and the look and feel of your photos, will reinforce your visual identity.
It's also important to think about some practical things too!
Make sure you get the photos you need AND which are an authentic reflection of you and your brand, with these 5 steps.
#1 Work out what photos you need
Planning exactly where and how you're going to use your photos is essential if you want to get the most out of your branding photoshoot.
For your website, how many images do you need? Do you need one on every page?
It helps to plan exactly where you'll put them on your website so you can make sure they are the right shape and are aligned with what's on the page. Do the photos need to represent specific services or products for example?
Think about whether you need a horizontal wide-angle image to use as your website hero image or as a social media cover?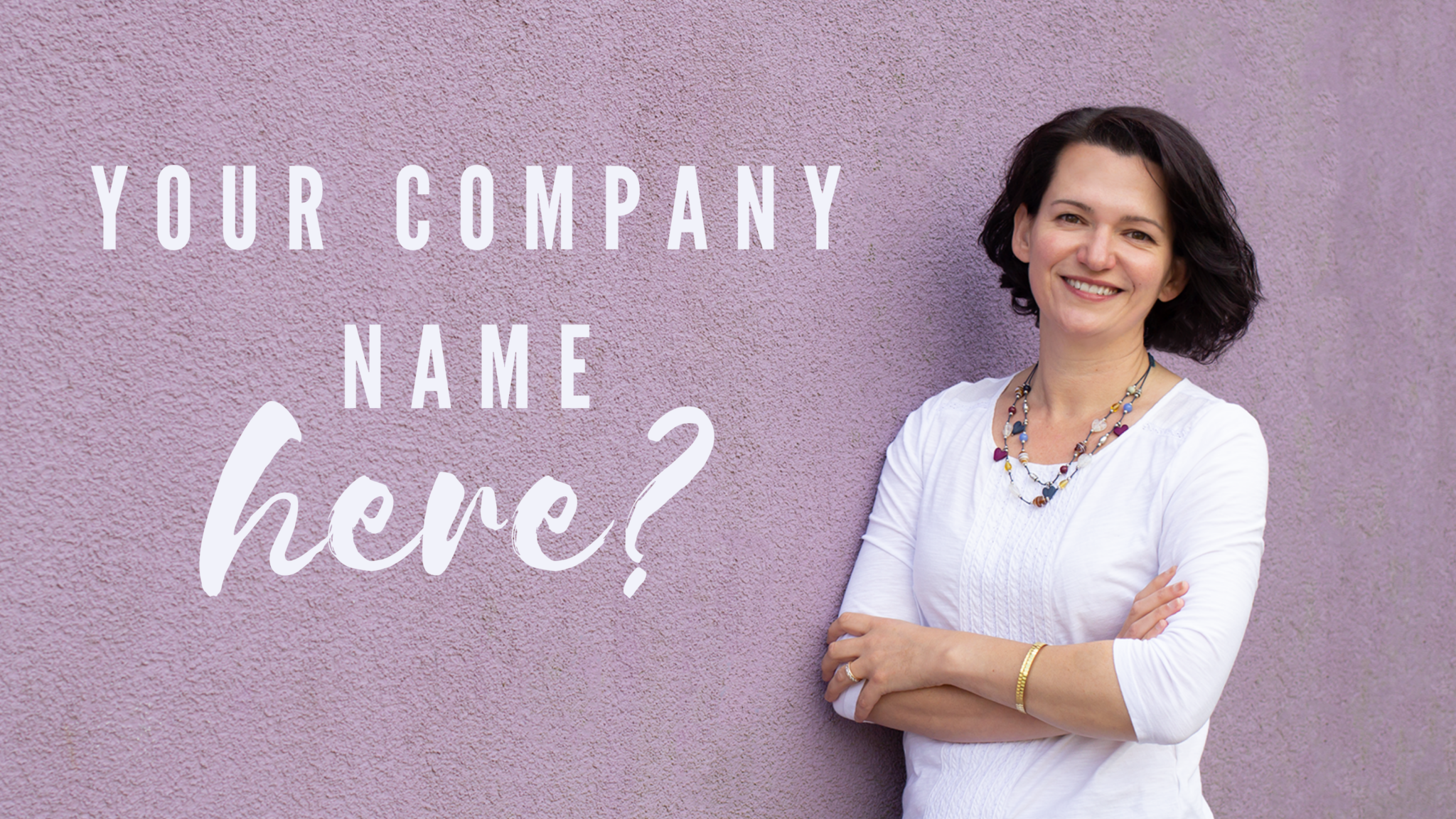 And how many photos do you need to keep your social media platforms looking fresh? And again what shape do you need? If you're using them on Instagram do you want them all to be square?
It helps to create a shot list to share with your photographer, to make sure you get all the photos you need and don't miss anything.
#2 Think about the look and feel you want in your photos
When you're planning your branding photoshoot, it's important to create a look and feel which is right for your business and brand.
Creating a secret Pinterest board is a good way to gather inspiration for the mood that you're aiming for. It also helps to have in mind the kinds of poses you'd like to go for (or not!) in your shoot and the styles of shots you'd like.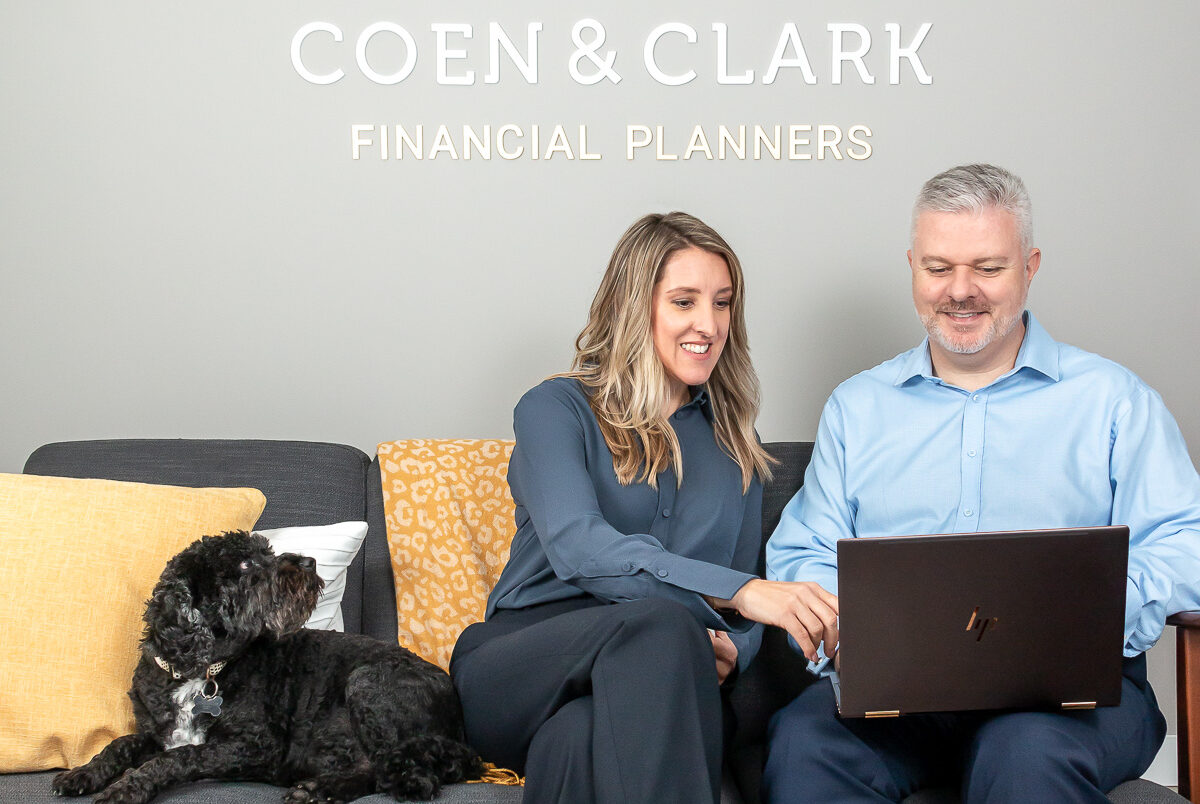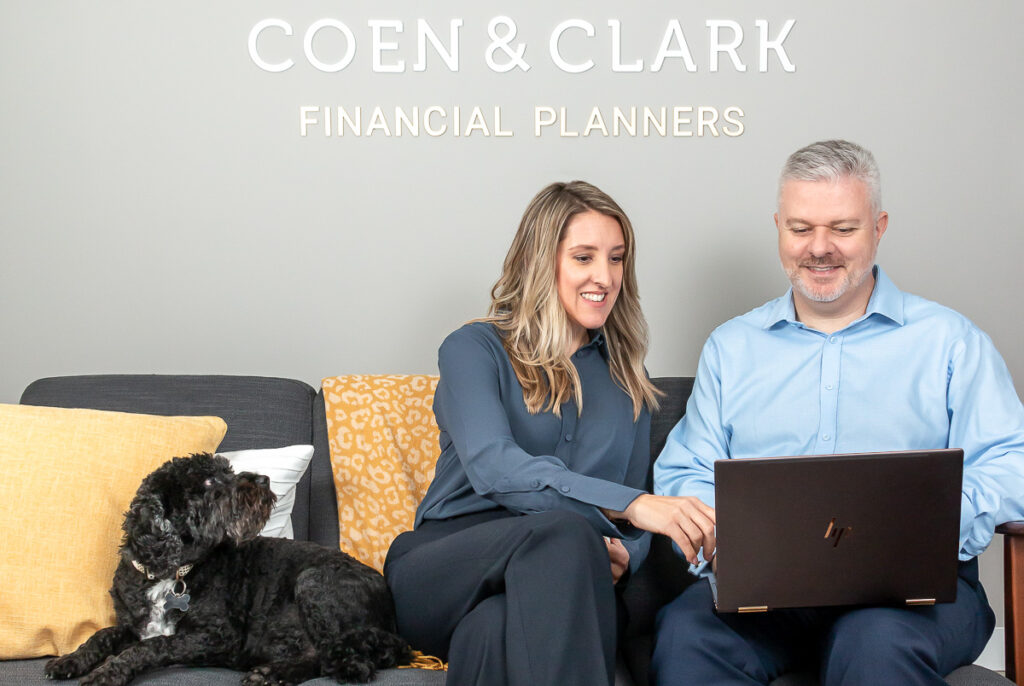 Location is important too, as you want the background in your photos to fit with the visual identity of your brand.
As well the physical location (like office environment vs more relaxed café style) consider the general ambience you're looking to achieve. Is it light and airy, outdoors and adventurous, warm and cosy?
And don't forget to think about colours. You may have a great place for photos in your living room but if the colour scheme doesn't complement your brand colours it's not going to look good on your website.
#3 Decide what you're going to wear?
Planning your outfits ahead of your shoot will save a lot of stress on the day – think about colour, style and practicality!
Let's start with colour. You don't have to 'match' your brand, but the tones you wear should complement your brand colours.
For example, if your logo, colour pallet and website design are all light with soft pastels, wearing a brightly coloured geometric print dress is going to look out of place. And don't forget to consider the background in your photos so your outfit doesn't clash with it.
The style of outfits is important too. Try to put yourself in your clients' shoes – what would they expect you to be wearing?
Don't be afraid to mix it up a bit – not all your photos need to be in 'workwear'. If you want to show some of your personality in more relaxed lifestyle images then you should absolutely wear something more 'at home' – as long as it's appropriate and is a reflection of your brand.
For headshots it doesn't matter what you're wearing on your bottom half, but if you're having photos full length or sitting down then your trousers or skirt need to fit the bill too. Make sure you're wearing something comfortable that you know you look good in.
#4 Do you need someone else in your photos?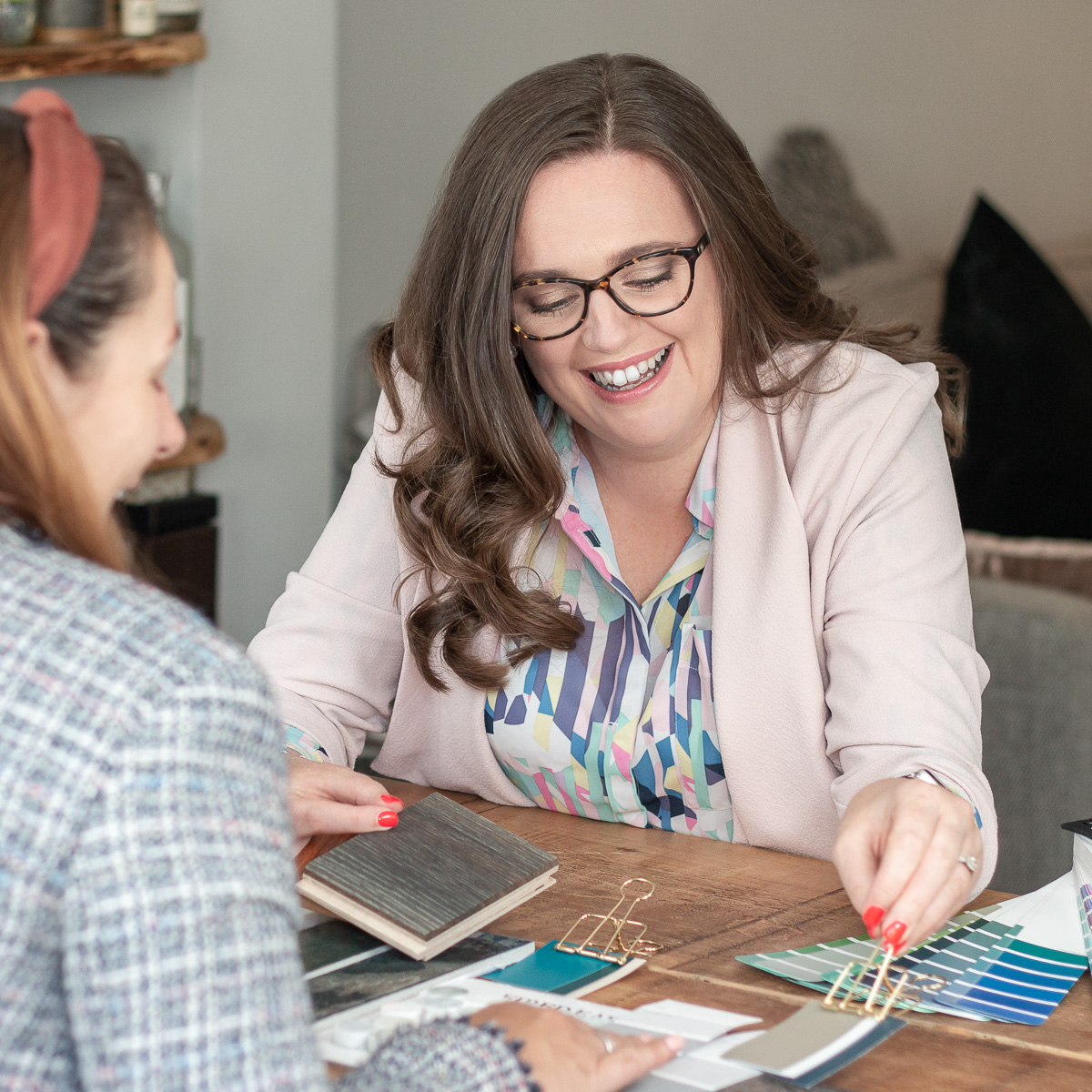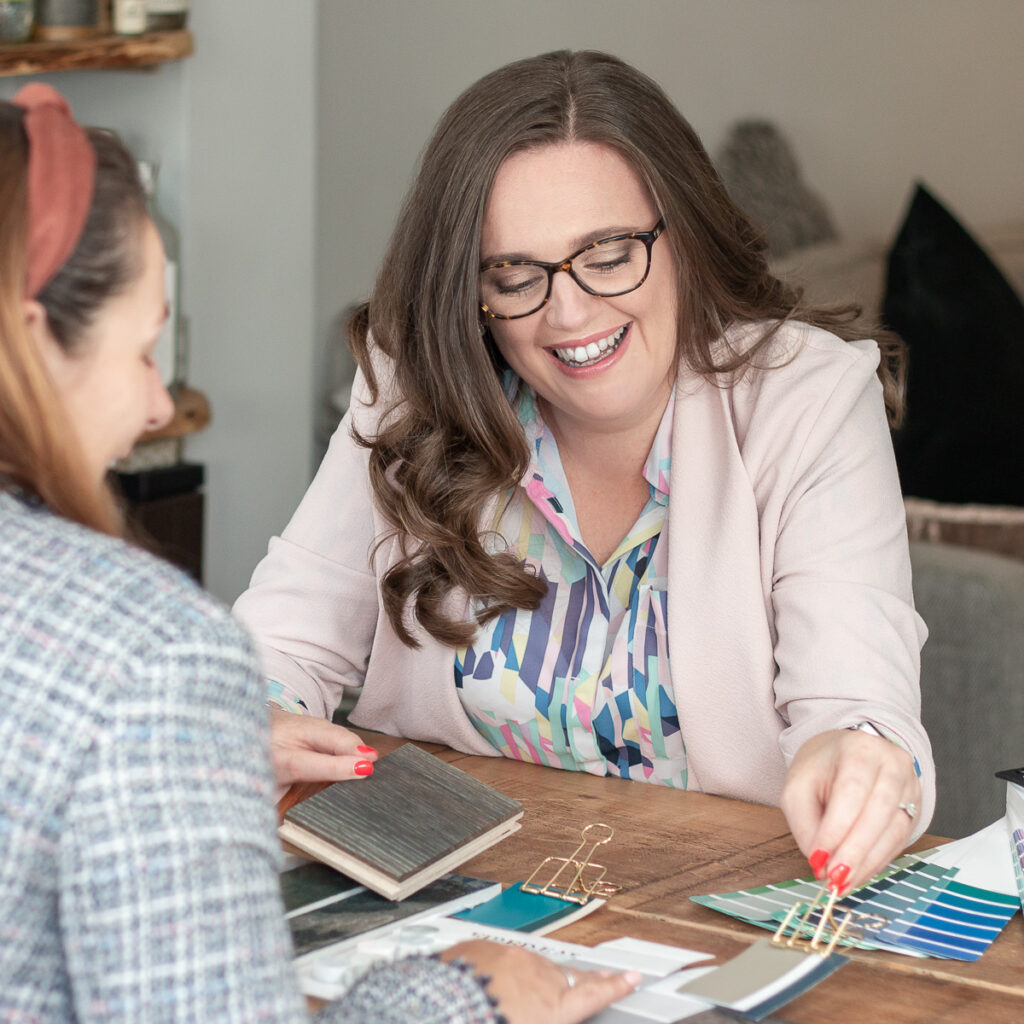 Photos with other people are a great way to show how friendly you are and they help your audience visualise what it would be like to work with you.
This is especially important if you provide a 1:1 service like consultancy, coaching or design.
Ask a client you have a really good relationship with if they'd be happy to be in some photos with you, as if you're working with them.
Or if that's not possible ask a friend to have a cuppa with you or share a sofa. It doesn't matter if they're camera shy as the focus will be on you.
Just make sure you've arranged this well in advance and have agreed what they will be wearing too.
#5 Prepare your props!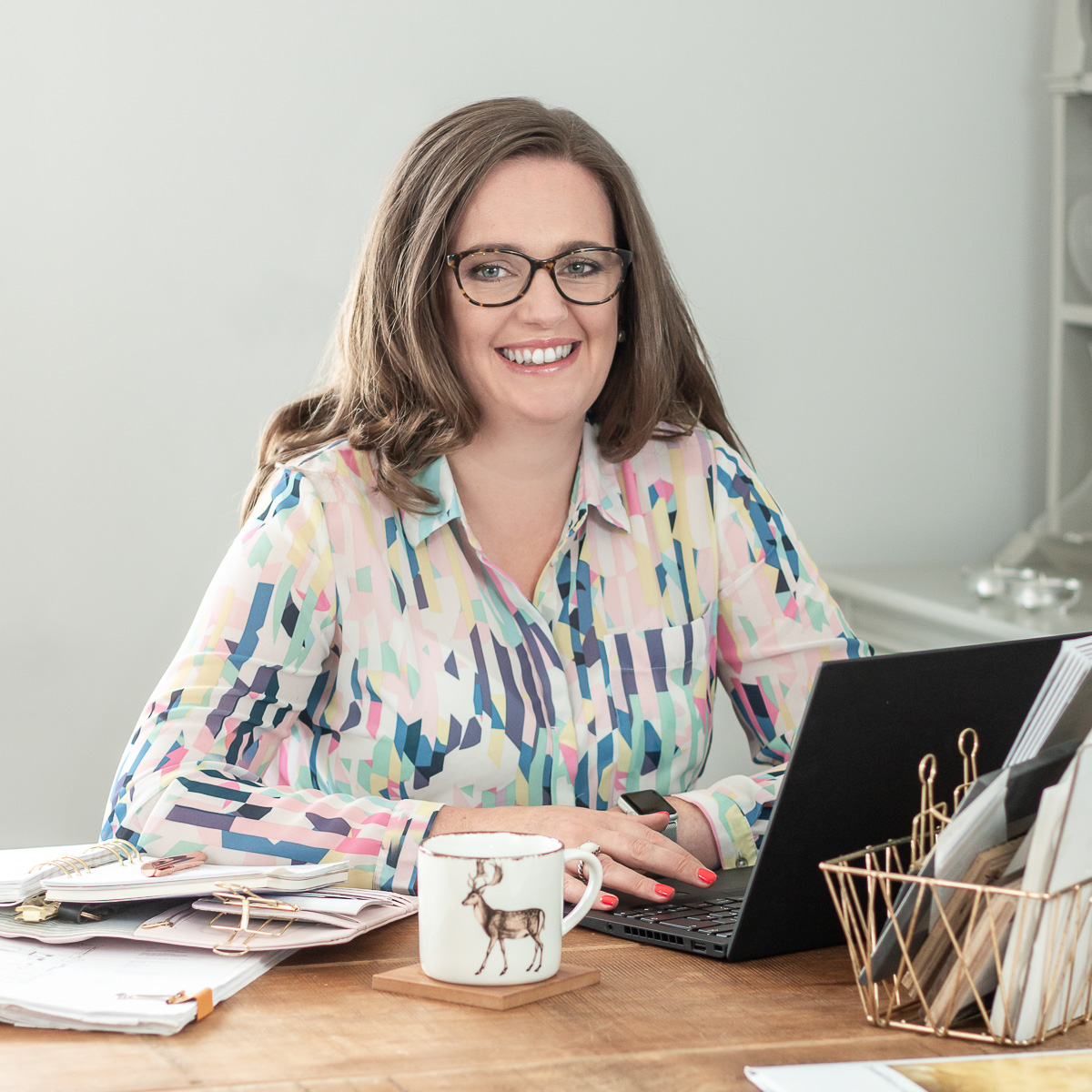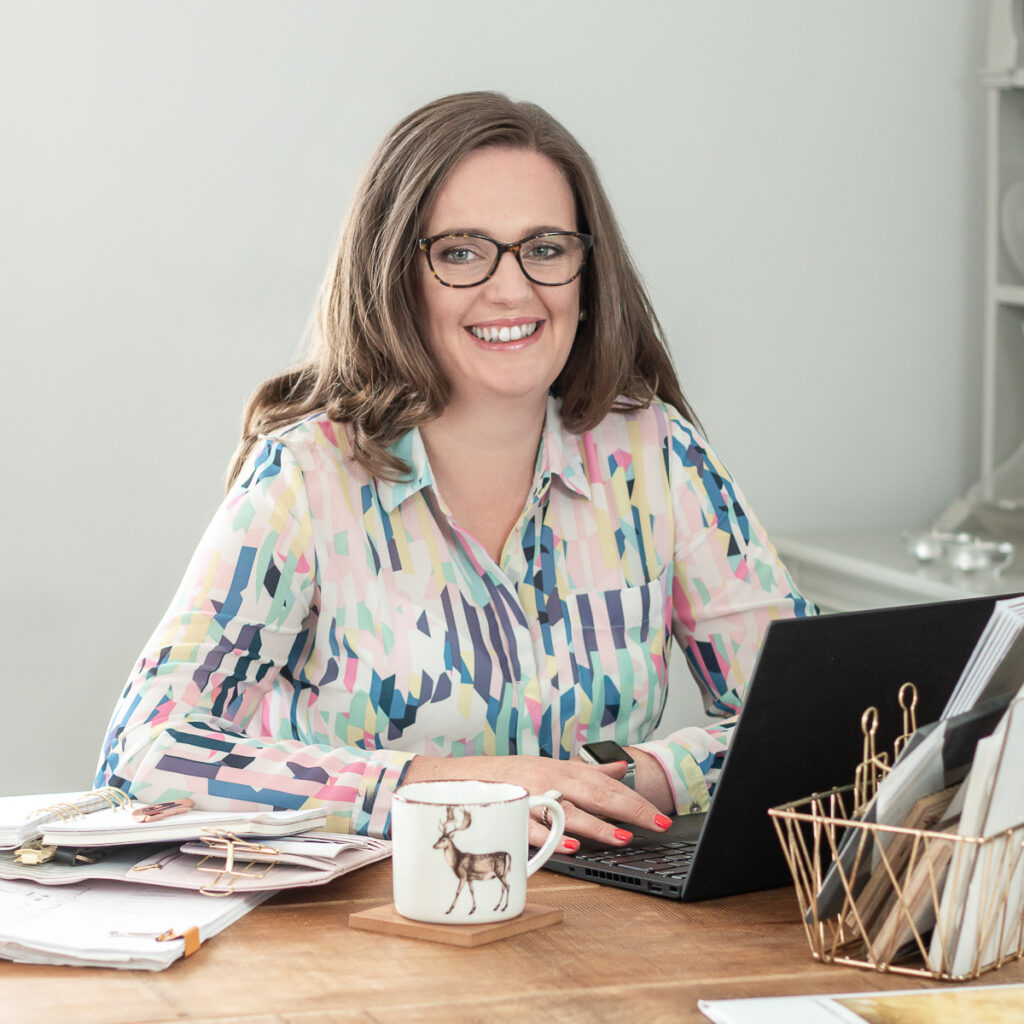 Using props in your photos is a great way to reinforce your visual brand identity and to show people how you work.
You can add little pops of brand colour to your photos using pictures or flowers in the background, or pens and notebooks on your desk, or even just a coloured mug or water glass.
Props are also a good way to show how you work as you can include your tools of the trade. They can help to tell your story and add context to the photo, even if it's just a laptop or diary.
And don't be afraid to get creative – if you have something quirky that you love and that shouts about your personality, then get it in the picture!
OR GET TIPS AND EXCLUSIVE ACCESS TO OFFERS STRAIGHT TO YOUR INBOX BY SIGNING UP TO MY EMAILS BELOW