That's why Niki Duffy from family-run business Simple Lets Local got in touch with me.  
She needed good quality images to use on her website and in the marketing materials for her London property business. 
This is Niki and her son Charles. They run Simple Lets Local which provides bespoke services for landlords in the  south east.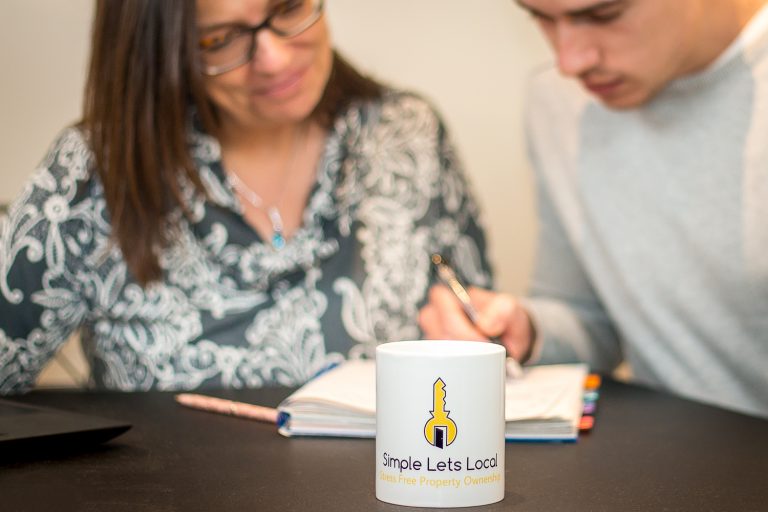 They wanted to show the types of properties they handle and the area they cover. They also wanted their potential clients to see the family nature of their business. After a detailed consultation I came up with a bundle of images which would do all of this for them.
Their business package included professional headshots of Niki and Charles, and images of them working together on the business. I also took high quality interior photographs of a typical property as well as unique images of London.
In addition to this, their bundle included a collage of images to use in their printed marketing materials.
Niki was delighted with her photos!
"Excellent photos, very professional. It was re-assuring to be in the hands of an experienced professional who cared about giving us what we were looking for".
Niki and Charles can use all of these photographs on their new website, in their promotional leaflets for landlords and in profile-raising social media posts. Did you know that you Facebook posts with visuals get 37% higher engagement, and tweets with images received 150% more retweets in 2017?
If you are struggling to find images to showcase your business, I can help. With my Business Bundle tailored to your business, you will be able to create more engaging social media posts and make a lasting impression with your website.
Your business is unique, your images should be too.
If you would like to receive photography tips and details of special offers you can sign up to my newsletter at the bottom of this page. My emails are occasional and won't clog up your inbox – I hate spam as much as you do and I promise never to share your details with anyone else.